Welcome to island king records!
Welcome to the home of Island King Records!
Only artists that epitomize the true reggae sound will be featured here.
Liston-Bernie...former front-of-house engineer for Bob Marley's Wailers...is our engineer/producer who controls the quality of the music we share with the world. He has also worked with many of the most well-known Reggae, Caribbean, and African artists of the late 80's when he was the house sound engineer at the world famous Kilimanjaro Nightclub in Wash.,D.C.-- His vast experience with these artists--live and in the studio-- has proven to be a most valuable asset to Island King Records' mission...to bring high quality classic reggae music to die-hard reggae fans!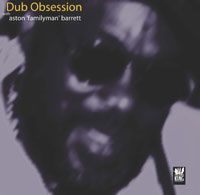 Currently featured on our site--- Dub Obsession with Aston 'Familyman' Barrett! This is a Live Dub session that 'Familyman' (original bass player of Bob Marley and the Wailers ) and Liston-Bernie (on vocals, organ) performed together on at an outdoor beach concert on St. John, US Virgin Islands where Liston-Bernie resides. The other musicians involved were:   Ras Beeble- Piano/Synth   Bongo- Drums   Aswad- Drums    Grasshopper- Guitar Conrad- Flute     Liston-Bernie - Organ...engineered and recorded the mix while performing onstage. Check the photos. "Familyman", being pleased with the end result, suggested that a CD be made. Here is the result of that impromptu decision. Click here to listen to a few music clips featured on this album...to purchase this CD, click here or on the picture of the the CD above. The Cd is available for purchase NOW! Don't forget to bookmark this page! Aspiring vocalists may also want to contact us to discuss the possibility of becoming an Island King Records recording artist.
Peace Para mis amigos latinos: Esto Cd es una collabaracion con el rey del bajo de los Wailers de Bob Marley! El CD...Dub Obsession with Aston "Familyman" Barrett... Esta listo para comprar AHORA MISMO!! Pulse en el photo para comprarse. (si hay alguien que puede escribe que quiero decir, mas mejor, por favor ...escribela en el "guestbook". Muchas Gracias!